Part 3/The Push
Wednesday was a quick but cool 200 mile run west through Lovell, WY, north towards Billings, MT and west again to the town of Livingston. I plugged my Widder
vest in and turned the thermostat on low for part of this ride. Livingston is an attractive small town. It sits on the banks of the Yellowstone River surrounded by mountain ranges and is home to the Institute of Fly Fishing. Every street seems to be lined with cottonwood trees and drift boats. There was also an inordinate number of dual-sport motorcycles parked around town. Some sort of train expo was going on and I was surprised to see a hometown Norfolk-Southern locomotive sitting on a rail siding by the train station.
The Crazy Mountains outside of Livingston: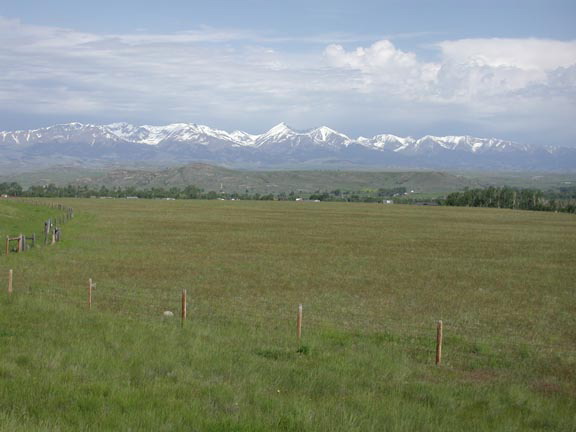 I rode around town for an hour, had a motel room by 11:00 (this one was planned) and got cleaned up for my 12:30 business engagement. I could live in this place. After my meeting I wandered around town some more, did some laundry, bought food supplies, sent a few postcards and got mentally ready for the ride to Yellowstone which is about 70 miles south of town.

Thursday's riding plan was to do Yellowstone, move on south through Grand Teton and then head east and camp at Shoshone National Forest off Wyoming hwy26. It was to be a relaxing route of approximately 250 miles but the National Weather Service was calling for super-cell T-storms in the afternoon. I was at the north entrance to Yellowstone by 8:00am. A five dollar motorcycle discount got me in the park with a multi-day pass for $15.00. It seems that every picture I wanted to take was into the sun.

Heading south from Livingston:




The North entrance: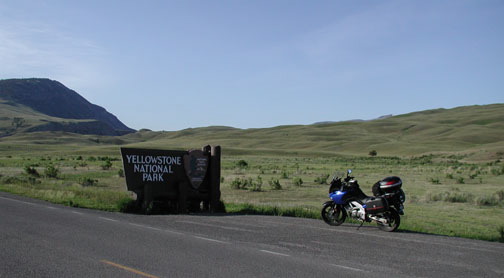 I spent about 4.5 hours riding and sightseeing in Yellowstone. I've been there twice before but it's been almost 30 years. I was very disheartened by the extensive fire damage throughout. No doubt evidence of the NFS's stellar conservation measures and philosophy.

Lower Falls at the Grand Canyon of Yellowstone: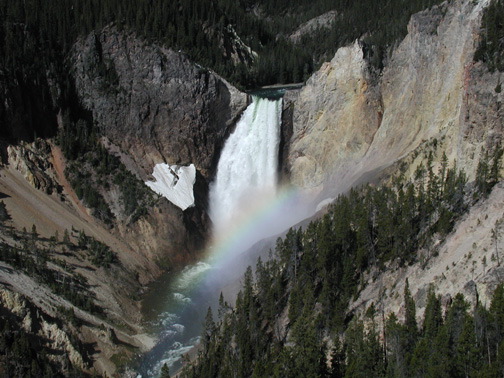 Thermal stuff: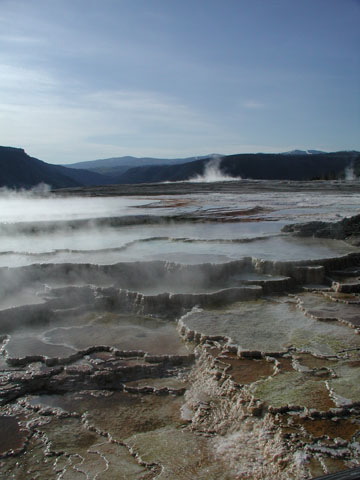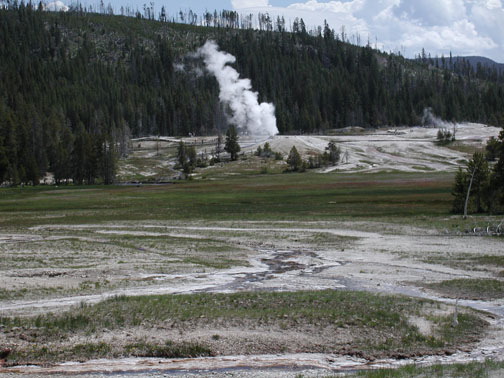 Misc. Yellowstone: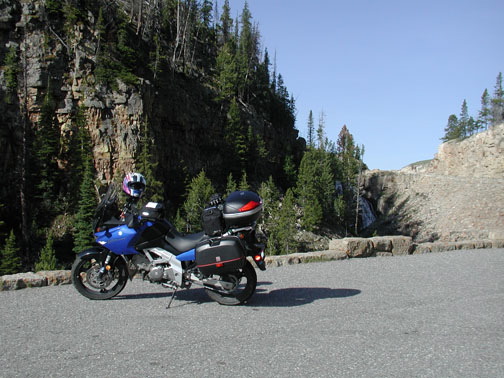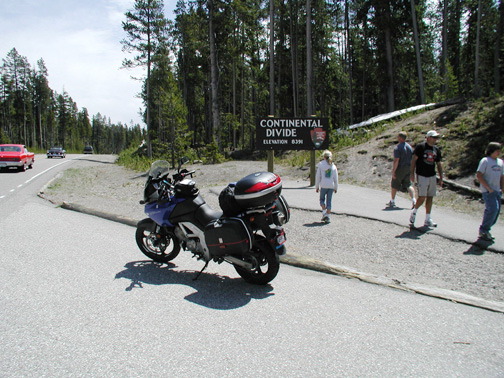 I headed south towards Grand Teton around 12:30 and started to see evidence that the NWS forecast might be correct. I have never been in Teton. In the past I had done Yellowstone via an east/west route. The mountains here are impressive and majestic. The road is boring but the scenery makes up for the lack of riding thrills in spades. The gathering clouds were starting to get my attention also.

Grand Teton - this sure isn't Smith Mountain Lake, Virginia: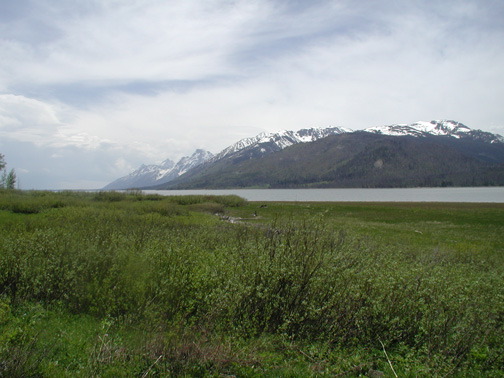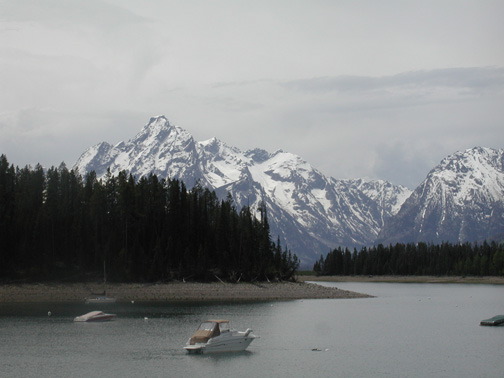 About halfway through Grand Teton Park I turned east on hwy26 towards my intended campsite. As I started climbing mountains the storms struck. I had pulled on my FroggToggs just in time using a roadside privy as wind protection. I crossed the Continental Divide for the last time at 9658 feet over Togwotee Pass accompanied by fierce winds and pelting rain with snow on the ground that came right up to the roadbed. I blasted though all this at 70mph and as I rounded a sweeping curve to start the descent a female mule deer stepped into the road in front of me. I gently squeezed the front brake knowing I could do nothing in this situation on rain slick tarmac but pray. Mule deer must be smarter than whitetail since she held her ground and watched me fly by a few feet from her snout. A few minutes later I was at the Shoshone campground. The area was basically under standing water from recent snowmelt and rain. Another unforeseen event. It was 2:00pm and I had decisions to make.

Approaching the Continental Divide: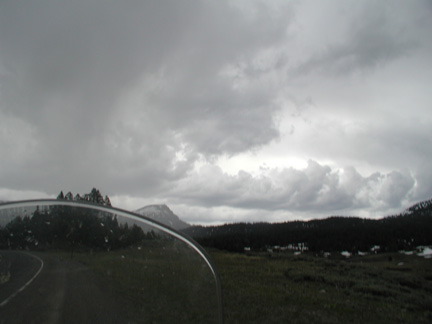 Shoshone Campground and Falls: